I Will Work Personally With You Each Stage To Highlight Your Brand, Your Site and Your Visibility To Customers.
---
A Little About Me.
Originally a Vermont girl, I am currently based in the NYC area. I started studying programming in the early 80's and have expanded my experience into design & marketing. When I'm not on the computer, you'll find me in the kitchen where I also cook professionally for clients that want to lose weight and eat healthy. Or in the gym training and keeping myself fit enough to run with my dogs!
My Staff.
Aside from my two labs, Katie and Harry, I work personally with the best design and programming staff to insure that any function and "look" you want for your site can be done.
I do not treat you and your site as a hobby and do not "learn" as I go as many independent designers often do. If I need expertise in creating a site beyond your expectations, I enlist the help from the best in the industry.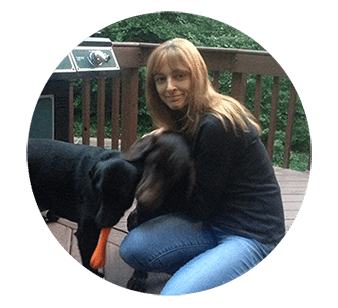 Online Storefronts (ecommerce)
Local Contracting Service Business
Professional Service Companies
Entertainment & Gaming Sites
Artists, Musicians & Film Industry
YOUR Business Whatever That May Be
Shopping Platforms | Custom, Shopify, WooCommerce, BigCommerce, Volusion, Magento
Complex Course Development for Teaching & Instruction Sites
Small to Large Custom Databases for Membership Sites
Personal Blogging | Wordpress, Tumblr, Squarespace, Wix, Weebly
Interactive Media | Portfolios & Music Video Galleries
The Majors | Facebook, Twitter, G+, Pinterest, YouTube, Instagram
Shopping | Polyvore, Pinterest, Facebook Store
Local Service-Contracting | Yelp, Foursquare, Manta etc.
Client

Liz Cohen

Date

May 23, 2016

Website

Local Pilates Studio site for owner Lisa Bowman.

Client

Michelle Squitieri

Date

January 12, 2016

Website

LAUNCHING FEBRUARY 2016

Client

Elizabeth Weiner Cohen

Date

November 19, 2015

Website

Client

Project Influence Org.

Date

January 19, 2015

Website

Client

Anthony Alfieri

Date

January 19, 2015

Website

Client

Richie Smyth

Date

January 12, 2014

Website

HIRED TO UPDATE SITE DESIGN – LAUNCH FEBRUARY 2016

Client

Northern New England Benefit Trust

Date

January 19, 2013

Website

Client

The British Apparel Collection

Date

January 12, 2009

Website

NEW UPDATED DESIGN – LAUNCH JANUARY 2016